Mission
---
To provide holistic eye care services to everyone in Malaysia including eye examination, treatment and consultation.
Vision
---
To become a one-stop centre for eye care services that gives comprehensive advice to the community and fulfils every individual's requirements.
Our Story
As an eye care specialist , MHO Eyecare has been providing eye care services of the utmost quality and professionalism in the industry since 2013.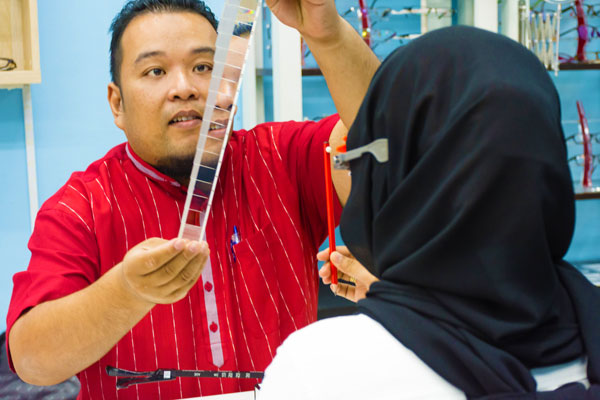 Pengalaman Melebihi 15 Tahun
MHO Eyecare diuruskan oleh pakar Optometrist yang mempunyai berbelas-belas tahun pengalaman. Sistem dan Prosedur Klinikal, Konsultasi, Pemilihan Produk dan Perkhidmatan Pelanggan kami direka bentuk khas bagi mencapai matlamat memberikan kepuasan optimum kepada pelanggan hasil penyelidikan dan kerja keras pengasas MHO Eyecare, En. Masdi Hazli. Matlamat kami adalah untuk menawarkan perkhidmatan pakar rawatan mata pada tahap yang memuaskan kepada pelanggan kami.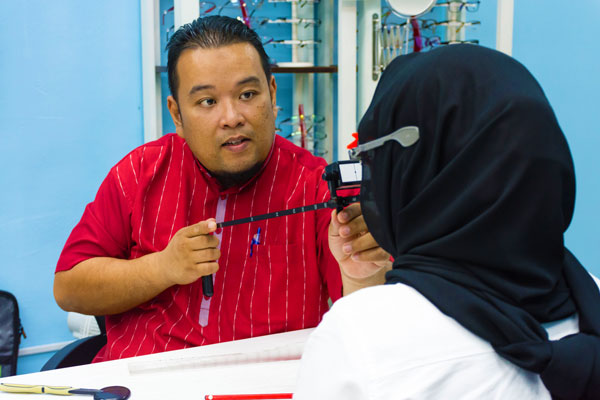 Our Founder
MHO Eyecare is founded by Mr. Mohd Masdi Hazli Adnan, born and bred in Kuala Lumpur, Malaysia. He was awarded a Bachelor's Degree (Honours) in Optometry by Universiti Kebangsaan Malaysia (UKM) and has a vast 15 years of experience in the eye care industry. Dr. Masdi started his practitioner journey in 2013 with the brand - Masdi Hazli Optometrist in Taman Puncak Jalil, Seri Kembangan.

Mr. Masdi has always been passionate about eyecare field prior to starting his own brand. In order to develop a specialist eye care brand that stands out amongst his competitors, Mr. Masdi has put in a lot of effort and thought into creating an unconventional eye care experience for all of his clients.
Mr. Masdi, eye care specialist has deepened his specialisation in optometry (Vision Therapy) throughout his dedication and learning in Gold Coast, Australia. During this time, he honed and mastered the many techniques of visual treatment and consultation to perfect his skills.

Mr Masdi who is also an International Member of Australasian College of Behavioural Optometrists (ACBO), is currently pursuing his Master's Degree in Early Childhood Education. For his final year project, he wrote a thesis focusing on the connection between children's education and the visual system.
Our Team
Our team of optometrists and professional consultants are fully trained and geared to providing a holistic MHO Eyecare service, distinguishing ourselves from other providers in the industry.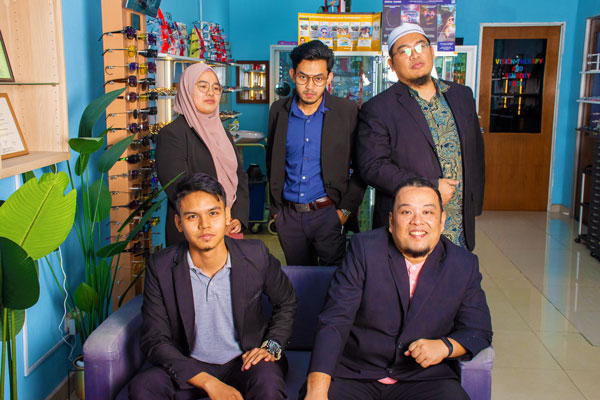 Beyond Eyeglasess. Here at MHO Eyecare, we're committed to providing eyecare services of the utmost quality for you.
Services from our experts

Lazy Eye Treatment for All Age Groups

Treatment for Visual-Related Headache, Migraine and Vertigo

Treatment for Vision Issues Caused by Traumatic Brain Injury

Treatment for Visual-Related Learning Disorder

Non-Invasive Treatment for Crossed-Eyes/Squint (Strabismus)
Looking for more information before engaging us?
Our professional customer service representatives are ready to answer all of your questions online. Arrange for your online consultation with one of our optometry specialists today.